Airbrush Tan ~ Naomi's Studio & Salon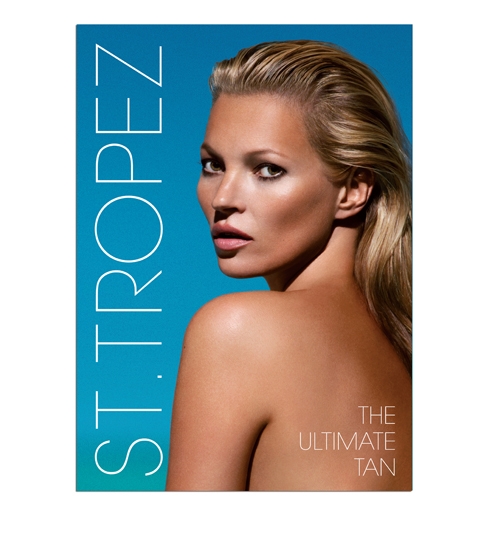 3 hour Express Tan for only $10 extra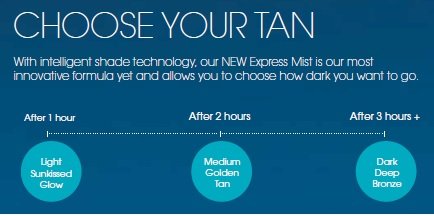 Naomi's Studio & Salon is the 1st salon in Connecticut to be an authorized St. Tropez Airbrush Spray tanning salon. Scroll down for pricing
ST. TROPEZ is the ONLY choice of St. Tropez Airbrush Tan at these prestigious salons



~~SERVICE FEES:
Full Body (8 hour wait) Tan: $55
(for an even deeper all over body tan, we recommend the 2nd day spray service (discounted rate of $50)

Full Body Express Tan (3 hour wait) $65
Face & Neck Tan: $30
Face, Neck, & Arms Tan: $45
Full Leg Tan: $45

6 full body sessions $300
($50 each)
You Save: $30
9 full body sessions $405
($45 each)
You Save: $90
12 full body sessions $480
($40 each)
You Save: $180
(Packages good for up to a year after date of purchase)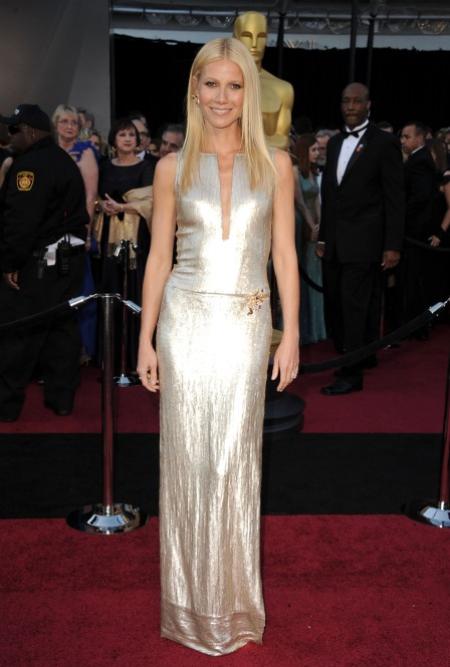 St. Tropez Airbrush Tan is the most trusted brand of self- tanner among celebrities, TV personalities and brides! It has been receiving rave reviews in all of the major beauty publications! You will fall in love with the beautiful golden glow that does not leave you looking orange, and leaves your skin smelling like luxury skin care! It looks amazingly natural on very fair skin and deeper skin tones and does not rub off on clothing after you shower.

Airbrushing is very different than spray tanning. Spray tanning is machine-sprayed over the entire body, whereas airbrushing is sprayed by hand in a private section of our salon. Airbrushing allows us to control exactly where and how much solution is sprayed. Our airbrush artists have countless hours of experience. They are truly airbrush masters!!!
No need to wear an unattractive face mask or hold your breath. The spray booth has extraction fans, which eliminate particles from the air and rule out overspray.
Safe for pregnant women
A complete tan in just 30 minutes
Airbrush Tan FAQ's
What do I need to do prepare my skin before applying the product?
You will need to exfoliate the the face and body thoroughly with a non-scented scrub/body wash. Please do not wear any scents/perfume before your spray tan, since it might react negatively with the DHA in the spray tan. Please do not moisturize after exfoliating, since it creates a barrier.

How dark is it on really fair/pale skin?
For people with really fair skin the product will give them a natural healthy glow, for a deeper tan a second application may need to be applied. The tan will look darker on people with olive skin for example.

What should I wear while I'm waiting for the tan develop?
It is advised to wear loose baggy clothing, so the tan does not rub off by abrasive clothing.

How long should I wait before showering?
A minimum of 8 hours.

Does the tan go orange?
No. The formulation has a tint of green in it which prevents the tan from going orange.

How long will the tan last for?
Some people report tans lasting up to two weeks. On average we recommend that a tan will last a minimum of 7 - 10 days.

Will it wash off?
Only if you attempted to bathe before the tan was fully developed, during the four-hour period. Once the tan has developed you can shower and bathe as normal.

Can I go swimming?
Swimming in the sea on holiday is fine. However, swimming in baths is not advised as chlorine bleaches the tan.

Can I sunbathe with this product?
The self-tan product has no SPF factors in it. Therefore normal protection products would need to be applied on top to sunbathe.

Does the product smell? The product has a pleasant aromatic scent.

Can vitiligo sufferers use this product?
Yes. Vitiligo sufferers find that this product does help to cover their condition and we have produced a set of application directions specifically for vitiligo sufferers.

I am allergic to other self-tanning products; will I be allergic to this product?
It is very likely that you are allergic to the DHA's present in self-tan products. The St. Tropez self tan also has these present. However, St. Tropez is an Aloe Vera based product.

Products not recommeded after tanning:
Dove soap and shower gel
Curl lotion -Hair thinning lotion or removing lotion
Anit-aging products or AHA's -Beta Hydroxy Acids-Salicylic Acid
Retin-A type products (Retin-A, Renova, Tazorac, Tretinoin)
Toners containing Alcohols or witch Hazel
Anit-acne products
BandAids pulls off layers of the "Tan"
Loofahs
Pore cleansing facial strips
Depilatory products
Shaving with a dull razor
Pat dry instead of rubbing
Bleach products for body hair -Hot tubs, chlorine, salt water
Bug sprays - try to spray your clothes instead of you. If you must have it on you, spray a "cloud" to go through